Small gesture lands big smiles at St Clair Public School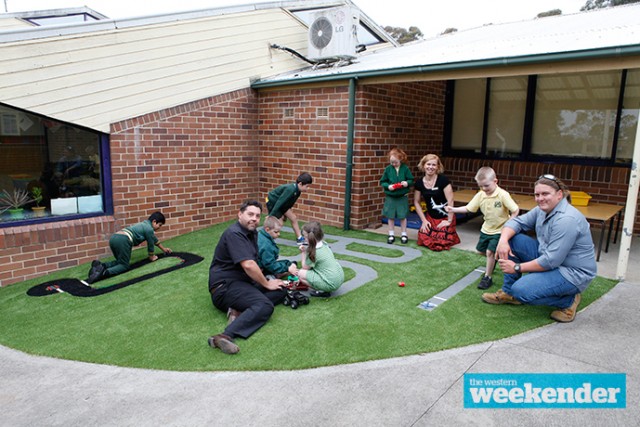 Special needs students at St Clair Public School have a brand new play area, thanks to the kindness and generosity of two turfing companies.
With a small budget, there wasn't much hope to install a quality play area for the Kindergarten to Year 3 students – that was until Grassman and Scot's Synthetic Surfaces stepped in.
"We just had this horrible patch of dirt and we wanted to make it an engaging space for the kids, because play is just so important for their language and social development," Assistant Principal, Sue Burnett said.
"I was ringing around to get quotes, and then Michael from Grassman said because it wasn't a huge space, they would donate the grass to us."
Now, the small area has its own race track, driving circuit and runway for kids to play with their cars and planes.
"It's a lovely space, the kids are really excited by it. It was such a nice surprise for them when they came back after the holidays," Ms Burnett said.
"They've been having a ball, so we are really appreciative."
Michael Korabelnikoff from Grassman said every year the company aims to donate to a range of community organisations, and this year it was St Clair Public School's turn.
"The school was looking at a cost effective way to make the area usable – and there wasn't much in the budget for a quality installation," he said.
"Together with local company Scot's Synthetic Surfaces we installed synthetic grass for the kids in an area that was full of weeds and unused – free of charge."
A simple gesture, Mr Korabelnikoff said it didn't take too long for he and Scot Rufferty, owner of distributor and installer Scot's Synthetic Surfaces, to draw up a design for the kids.
During the school holidays, Mr Rufferty visited St Clair to lay the turf.
"We just wanted to give something back to the community," Mr Rufferty said.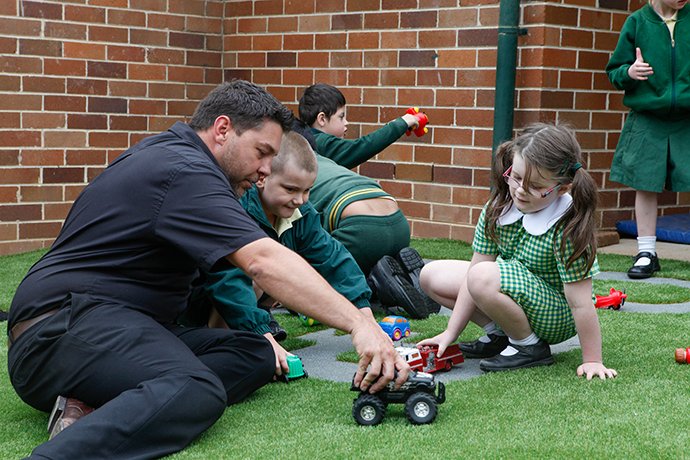 Written By Dale Drinkwater